This page may contain affiliate links.
For more information visit our FTC disclosure page
Be size-savvy. Keep in mind size requirements if you don't want your range choice to result in extensive remodeling. Ranges come in 20, 24, 30, and 36-inch models; commercial-style models can be twice as wide. Freestanding ranges feature finished sides and supporting legs, whereas costlier drop-in or slide-in models -- well suited for islands -- require special installation.
Consider cleaning. On gas ranges, 'sealed burners' keep spills on the surface where they're easy to reach. Electric smoothtop designs are a snap to wipe down and slightly less so, are coil cooktops with an upswept design.
Get a self-cleaning oven. With a few exceptions, all ovens are now available in self-cleaning models. The difference in price is often less than $100. It's worth it not to have to suck up oven cleaner fumes. Self-cleaning ovens are also insulated better making them more energy efficient while cooking.
Consider child safety. Some models have a safety deactivation mode to prevent children from using the oven and even the cooktop. Good self-cleaning systems automatically lock the oven door until the cycle has finished and the oven has cooled down.
Learn about appliance families. Like cars, many appliance brands have corporate twins. You may pay more for a fancy name, even for nearly identical models. In the world of ranges, GE makes Hotpoint and some Kenmore models; Magic Chef is manufactured by Maytag; Whirlpool designs KitchenAid ranges; and Roper is Whirlpool's country-mouse cousin. Click here for a list of manufacturers and what brands they make.
Don't pay too much for style. If you love the style of a pro-style range but aren't that serious about cooking, you can get a look-alike for half the price of the real thing.
Check your warranty. Typically, warranties on ranges cover at least a minimum of one year for parts and labor on the entire appliance. Some companies offer an additional limited warranty ranging from 2 to 10 years. After one year, you can expect to be charged for labor and in-home service calls.
Check it out. Open and shut the oven door a few times. It should feel smooth and not slam or squeak. Look for oven racks with substantial wires and heavy crossbars that are able to hold large roasts or turkeys without bending. Make sure the light and window really do help you see what you're cooking.
Consider venting needs. You have several choices in venting: overhead range hoods, downdraft vents built into the cooktop or pop-up rear vents. If you are moving up to a commercial-style cooktop, don't be surprised if your current ventilation system is not adequate. The high heat of a professional-style cooktop calls for a more heavy-duty commercial-style rangehood. And expect to pay dearly for it.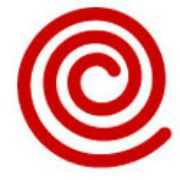 Consider element type. The different styles of electric surface elements each have their advantages and disadvantages. For example, if you do a lot of canning, you might want to consider regular plug-in coil surface burners where one can be swapped temporarily with a special 'canning element' to help prevent discoloration of the stove top.
Comparing Electric Cooktop Element Types
Performance Rating:
V = Very Good | G = Good | A = Acceptable


Element Type:
Coil
Radiant
Halogen
Induction
Heating Speed
Large amount of food
V
G
G
V
Small amount of food
V
G
G
V
Frying
G
G
G
V
Other considerations
Temperature recovery after adding liquid to food
V
V
G
V
Responsiveness to controls
G
A
A
V
Energy usage
V
V
G
V
Ability to maintain low constant temperature
A
G
A
V
Comments (see below)
Cookware recommended
A,D
A,B
A,B
C,D
Cleanability
E
F
F
G
Surface temp.
H
H
H
I

Comments:

A - Works best with flat-bottomed cookware.
B - Requires heavy gauge, flat bottom cookware.
C - Cookware must be made of a ferromagnetic material.
D - Performs satisfactorily with warped or uneven cookware.
E - Spillovers can cook onto drip pans.
F - Spills flow to cooler surface around element; easier to clean.
G - Spillovers won't burn onto cooktop; easiest to clean.
H - Heating element/area hot; areas surrounding remain cooler.
I - Cool cooking surface; heat only from contact with cookware.



Convertible range tops. If you choose a cooktop model with removable cartridges (like many Jenn-Air), you can choose the appropriate cooking burner depending on what you are cooking at the time. Optional cartridges can usually be purchased in regular coil element, radiant, halogen, European style solid element or BBQ grill designs. You can then mix and match to have an appropriate cooking surface available at all times.




Disclaimer: The staff of Appliance411.com does not necessarily agree with the opinions expressed by Productopia.com. The information and links are presented for reference only.